Admissions 
Goodyers End Primary School is a Community School with the Local Authority (LA) being the admissions authority. As such all applications are dealt with by Warwickshire Local Authority.
Parents who are considering Goodyers End Primary School as the school for their child(ren) are encouraged to make an appointment to visit the school and meet the Headteacher.
For further information about applying to Goodyers End Primary School please click the link below to take you to the Warwickshire County Council website (click on WCC icon below).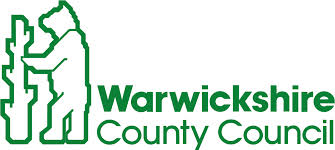 Warwickshire Council have also produced the following materials to support parents in applying for schools - please use the links below to watch them :
---
Is your child starting primary school in September 2023? Parents and children are warmly invited to our open evening on Wednesday 9 November 5pm - 6.30pm.
~~~~~~~~~~~~~~~~~~~~~~~~~~~~~~~~~~~~~~~~~~~~~~~~~~~~~~~~~~~~~~~~~
Is your child starting secondary school in September 2023? Applications MUST be submitted to the LA by Monday 31 October 2022.
There's a range of useful information on the Warwickshire County Council website to
help you apply, including a list of all local schools, a priority area map and
a handy video to help you make realistic choices of schools. For these and guidance
on how to apply, visit https://www.warwickshire.gov.uk/applying-secondary-school-place.
FOR PARENTS/CARERS OF YEAR 6 CHILDREN
Applying for Secondary School in Warwickshire: Helping you apply
Tuesday 18 October
7-8pm
https://www.eventbrite.co.uk/e/applying-for-secondary-school-in-warwickshire-helping-you-apply-tickets-430959239687
Join this event and hear directly from the education team who manage the applications process, who will share advice and guidance on how to choose your preferred schools and submit a successful application.
You are welcome to ask questions, either during the event itself, or in advance using this form: https://forms.office.com/r/yCRcHmizLX