Admissions 
Goodyers End Primary School is a Community School with the Local Authority (LA) being the admissions authority. As such all applications are dealt with by Warwickshire Local Authority.
Parents who are considering Goodyers End Primary School as the school for their child(ren) are encouraged to make an appointment to visit the school and meet the Headteacher.
For further information about applying to Goodyers End Primary School please click the link below to take you to the Warwickshire County Council website (click on WCC icon below).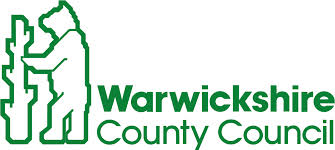 ---
Open Evening
We usually hold an open evening for prospective parents in the November of each year. If there is no date noted here please contact the school office on 024 7636 4448 to check the date. If you have missed our annual open evening we will be more than happy to accommodate you at a time that suits. Again please contact the school office to arrange a mutually convenient day/time.
During the COVID-19 pandemic we are unable to hold our annual open evening but are happy to show prosective parents around after the school day. Please contact the school office to arrange.